ABOUT US
Tianjin Huade Yibao Life Science R&D Co., Ltd.
Tianjin Huade Yibao Life Science R&D Co., Ltd. was established in August 2021 with a registered capital of 5 million. It is located in Dongli District, Tianjin. We are committed to providing customers with scientific nutritional solutions and high-quality food ingredients.
Tianjin Huade Yibao adheres to the tenet of "science, high quality, reputation and service", adhering to the quality goal of "source control, excellence", and produces scientifically, standardized and refined technology to ensure superior quality and quality service. Create company reputation.
Tianjin Huade Yibao's close partner is Liaoning Tianhua Bio-Pharmaceutical Co., Ltd. Tianhua Bio is located at No. 1 Chemical Street, Chuangye Road, Haizhou District, Fuxin City, Liaoning Province. It was established in 2006 with a registered capital of 60 million yuan, accounting for The land is 67,000 square meters, and the building area is 21,000 square meters. The company has 240 employees and a total asset of 217 million. It is a pharmaceutical intermediate product manufacturer. The company is dominated by enzyme-catalyzed synthesis, enzyme preparation production and application, with the production of cephalosporin series intermediates as the core, mainly producing cephalosporin intermediates series of products and raw materials such as anticancer drugs and 4-aminobutyric acid food and drug additives and other products. In 2009, the company was rated as a provincial-level technology center enterprise, and in 2015, it was awarded a municipal-level engineering technology center. In 2017 and 2020, the company was rated as a high-tech enterprise for two consecutive years. In 2019, the company passed the ISO9001 quality management system certification. In September 2020, the company's technology center was approved as Liaoning Tianhua Biopharmaceutical Professional Technology Innovation Center.
Tianhua Biopharma has adhered to the strategy of scientific and technological innovation for many years. The R&D center has two laboratories for biological fermentation and chemical synthesis, complete R&D facilities and an excellent R&D team to ensure the development of new products and optimization of new processes. It has won three national awards. Patent. The company pays attention to the industry-university-research cooperation of top domestic R&D institutes and universities. It is the internship base for doctoral and postgraduate students of Shenyang Pharmaceutical University; it has established a school-enterprise alliance with Liaoning Agricultural Vocational and Technical College and has become the school's employment and internship base; successively cooperated with Beijing Union University Experts and professors from the Institute of Microbiology, Fujian Institute of Microbiology, Hunan Changsha Agriculture and Forestry College, and Tianjin University College of Chemical Technology have cooperated with experts and professors on enzyme catalysis and pharmaceutical intermediates. Technical cooperation.
With the continuous progress and development of society, people's attention to health is also increasing. Tianjin Huade Yibao will provide customers with nutritional formula design, nutritional consultation, high-quality raw materials and technical support, etc.; contribute to the cause of human health!
---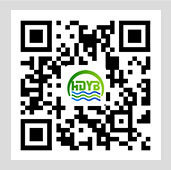 ---
Copyright© 2022 Tianjin Huade Yibao Life Science R&D Co., Ltd.
Online service