The rise of the sleep economy, the development prospects of the L-theanine industry after 2021 can be expected
---
L-theanine (commonly referred to as theanine) is a unique free amino acid in tea, which has a sweet and refreshing taste, and is a component of the taste of tea. As a new food raw material, L-theanine has physiological activities such as anti-oxidation, enhancing immunity, promoting sleep, relaxing nervous tension, improving memory, etc. Wide range of applications.
The synthesis methods of L-theanine mainly include chemical synthesis, microbial fermentation, and tea extract. Among them, chemical synthesis has the advantages of low cost and high purity, and is currently the most important production method of L-theanine. more than 60%. The technical barriers to L-theanine production are relatively low. Globally, there are a large number of L-theanine production enterprises, mainly in Japan, China, India and other regions. The larger L-theanine production enterprises include Taiyo Kagaku, Blue California, Zhejiang Tianrui Chemical, Infré, etc.
According to the "2021-2025 China L-Theanine Project Investment Feasibility Study Report" released by Xinsijie Industry Research Center, in 2020, the global L-theanine market size will be close to 300 million yuan. my country is the world's largest consumer of L-theanine, with consumption accounting for more than 50%. At the same time, my country is also a major producer of L-theanine in the world.
---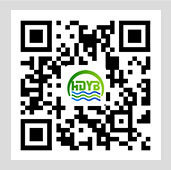 ---
Copyright© 2022 Tianjin Huade Yibao Life Science R&D Co., Ltd.
Online service