New progress in research on the health effects of theanine
---
Theanine is an amino acid unique to tea and one of the important flavor substances of tea.
The neuroprotective effects of theanine, especially in "mental health" such as improving cognition, relieving anxiety, improving sleep quality, and improving depressive symptoms, have been gradually confirmed. Therefore, theanine is called "happiness amino acid" by some scholars.

Neuroprotective effects of theanine
Animal experiments showed that theanine could trigger antidepressant and antioxidant activity effects in depressed mice.
Through a double-blind, randomized controlled study, it was found that L-theanine can effectively affect the cognitive function of participants aged 50 to 69 years; a randomized controlled trial of 30 healthy individuals found that taking L-theanine (200 mg /d) Can improve sleep quality problems through anxiolytic effects after 4 weeks.
Compared with ingesting theanine alone, the "theanine compound formula", especially the synergistic effect of theanine and caffeine, is more significant in promoting "mental health".
In a combined intervention experiment with theanine (100 mg) and caffeine (50 mg) in 27 subjects, it was found that the cognitive level of the subjects was significantly improved.
丨The effect of theanine on human brain alpha waves
Anti-aging effect of theanine
In the anti-aging model organism C. elegans, theanine intervention from the adult stage can prolong the mean and maximum lifespan by about 3.6% and 3.2%, respectively.
Under heat stress and oxidative stress, theanine (100 mg/mL) significantly increased the mean lifespan of nematodes by 12.8% and 21.3%, respectively. Theanine can reduce the level of oxidative damage in the cerebral cortex of male mice under spatial isolation and improve their survival rate.
In the environment of forced activity space, theanine (6 mg/kg) can effectively improve the degree of brain atrophy in rapidly aging mice, and maintain the brain volume of normal aging mice.
Therefore, theanine also has a positive effect on delaying aging and preventing senile diseases.

Immunomodulatory effects of theanine

According to the "Proceedings of the National Academy of Sciences", theanine has the ability to improve the body's immune function and anti-infection.
Huo Dongxiao et al found that L-theanine inhibits cytokines to regulate immune cells and relieve inflammation. Appropriate doses of L-theanine (200 mg/kg) may have beneficial effects on growth performance in broilers by modulating immune function by improving gut development and health.
Taking the theanine compound preparation can enhance the cellular and humoral immunity of humans (23.3 mg/kg, oral) and mice (120-700 mg/kg, gavage).
In SD male rats intervention experiments, it was found that L-theanine (600 mg/(kg d)) can promote the growth of intestinal villi, deepen the crypts, and alleviate the effect of enterotoxin Escherichia coli (E44813) on intestinal stress. In vitro studies have found that theanine can inhibit the proliferation of liver cancer cells in mice by improving immune ability.

Metabolic regulation of theanine
Theanine also has significant anti-stress and metabolic regulating effects in animals and humans.
After 2 weeks of gavage intervention, L-theanine (50 mg/kg) can reduce the expression of related genes in the small intestine of rats, inhibit the absorption of glucose and nitrogen and the secretion of insulin, improve glucose tolerance and insulin sensitivity, and reduce the Ethylamine levels and risk of developing type 2 diabetes.
In addition, theanine can also improve the protective effect of doxorubicin (DOX)-induced nephrotoxicity in rats by enhancing the antioxidant system of glutathione (GSH) and its related enzymes.
---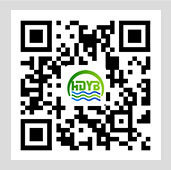 ---
Copyright© 2022 Tianjin Huade Yibao Life Science R&D Co., Ltd.
Online service