GABA (gamma-aminobutyric acid)
---
GABA receptors (Y-aminobutyric acid)
GABA - A (ionotropic receptor)
GABA - B (metabolic receptor)
GABA - C (ionotropic receptor)
GABA is an important neurotransmitter in the central nervous system and acts by binding to its receptors.
GABA-A receptors are widely distributed in the entire nervous system, mainly in the postsynaptic membrane, with the highest content in the cerebellum and the secondary branch of the hippocampus. Through its activation, the intracellular influx of Cl ions results in hyperpolarization or depolarization of neurons.
GABA-B receptors, present in the postsynaptic sites of some excitatory and inhibitory neurons, the highest in the cerebellum, and at the level of the cerebral cortex, activate cation channels (Ca ions, K ions) through GABA
GABA, a C receptor, is also coupled to Cl ion channels.
* GABA-A receptors and GABA-C receptors can form ligand-gated Cl ion channels, GABA-B receptors belong to the G protein-coupled receptor family, and are accompanied by Ca ions, K ion channels, Among them, GABA-A receptors are the main inhibitory receptors in the central nervous system. Barbiturates and benzodiazepines can act on GABA-A receptors and exert their sedative, hypnotic, and anticonvulsant effects. effect.
Transmitter release from the presynaptic membrane is triggered by influx of Ca ions
Transmitters are released in the form of vesicles by exocytosis
IPSP is a local potential, not an action potential
IPSP is caused by changes in the permeability of ion channels in the postsynaptic membrane, independent of the anterior membrane
---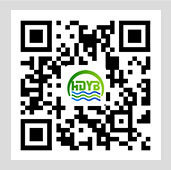 ---
Copyright© 2022 Tianjin Huade Yibao Life Science R&D Co., Ltd.
Online service