Exploring the Agricultural "Black Technology" γ-aminobutyric acid
---
Recently, many merchants have reported the news of adding gamma-aminobutyric acid (GABA) to their products. Many people may have heard of this new term for the first time, so what is gamma-aminobutyric acid?
Gamma-aminobutyric acid, referred to as GABA for short, is actually a non-protein-encoded amino acid. When plants face adversity stress, the GABA content in various tissues increases rapidly and substantially. In animals, GABA has been shown to be an important neurosignaling molecule through its receptors GABAA and GABAB to hyperpolarize nerve cells to transmit nerve signals. In plants, GABA assumes the dual roles of energy metabolism and signaling molecules, and also plays an active role in the process of resistance to diseases and insect pests.
---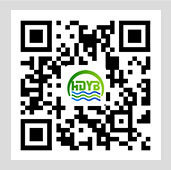 ---
Copyright© 2022 Tianjin Huade Yibao Life Science R&D Co., Ltd.
Online service