Introduction to the use and function of γ-aminobutyric acid
---
Regulate blood pressure: play a role in regulating mammalian cardiovascular and cerebrovascular activity
Treatment of mental diseases: widely used in the preparation of intractable epilepsy drugs.
Intermediates for functional medicine and food
Food and Feed Additives: Promotes Feed Intake, Growth and Anti-Heat Stress in Poultry and Livestock
Other effects: such as regulating lipid metabolism, regulating nerves, promoting ethanol metabolism, improving insomnia and mental disorders in the elderly, enhancing liver function and kidney function, reducing blood ammonia concentration, enhancing immunity, promoting mammalian feed intake and regulation Immunity, treatment of carbon monoxide poisoning and uremia, GABA can also be used as an important raw material for the preparation of pesticides.
---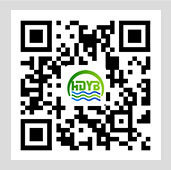 ---
Copyright© 2022 Tianjin Huade Yibao Life Science R&D Co., Ltd.
Online service